List of artworks by artist LOKO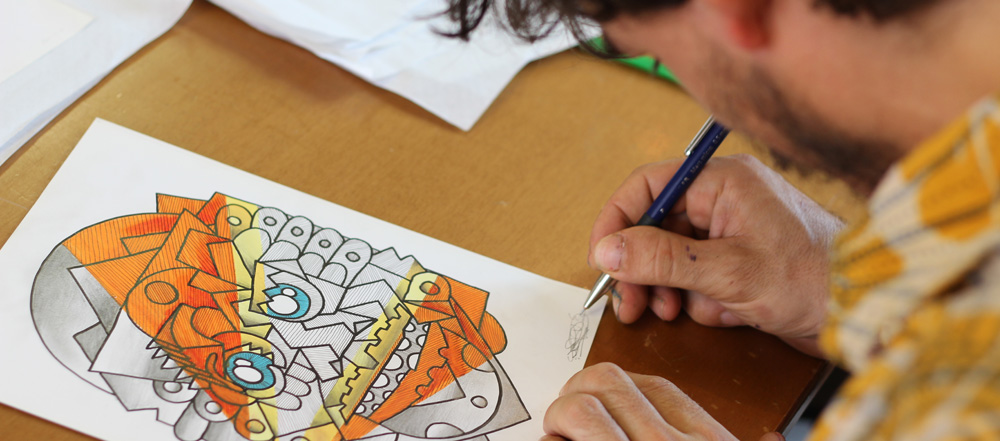 Loko, born in 1982 on a full moon, obtained the Superior National Diploma of Plastic Art at the Art school of Aix en Provence.
Since 2000, he took part in numerous performances and collective exhibitions in the South of France.
Combining paint roller, paintbrush and spray in his mural creations, he innovates by differentiating himself from the classic imagery of graffiti.
Active in Montpellier and its surroundings he know how to impose his style thanks to his immediately recognizable works and his relentless production in the urban environment.
Wandering randomly in the street at night, in love with bins of all sizes, he combined his diverse passions giving rise to a cohort of colorful painting throughout the city.