List of products by brand TANC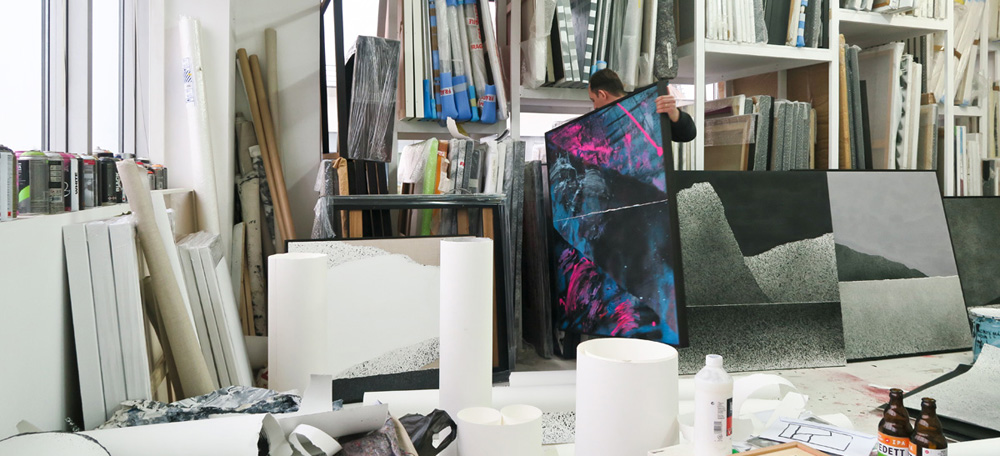 Tanc is born in 1979 in paris and he still lives and works there. He has already exhibited around the world. What characterizes him is the uniqueness of his style, a characteristic that we understand more when we learn that Tanc grew up with graffiti. He considers street art as ephemeral and considers also that action is more important than result. For him being an artist is a way of life, the investment must be total and the integrity absolute.
In the early 2000s, he focuses on working in his studio and immediately stands out from traditional graffiti artists by his work based on the trait. He first works on the lines of his name, then of graffiti in general and then people, musique and finally his favorite subject : life.
His work doesn't seek perfection but spontaneity. It is the state in which he is, which is going to define its density and rigor. His heart rate activates his arm in the manner of a metronome, he mustn't try to control the flow but only try to understand the composition appearing in front of him, in balance between his consciousness and his unconsciousness. He composes his music and his paintings in a spontaneous way.
He is dense or light, rigorous or unstructured, Tanc does not play, he lives his art. He signs his paintings « Tanc » just like he signs the walls with his graffiti since adolescence. This discipline is primarily the instinctive outlet for a need for expression: he reappropriates the urban space by shouting its name to the city with force.
Soon, the letters disappear and Tanc engages in an abstract quest. By focussing his work on trait and color, he renews the classic pictorial research by confronting it with the raw vivacity of the street art : preponderance of the action, perfection of the gesture, acceptance of the hazard and expression of a strong singularity. Above all, his works are striking in their intensity, their musicality and the vibration of lights and materials.The action, energy and emotion of the artist touch the viewer in the most sensual, intimate and immediate way.