List of products by brand POLAR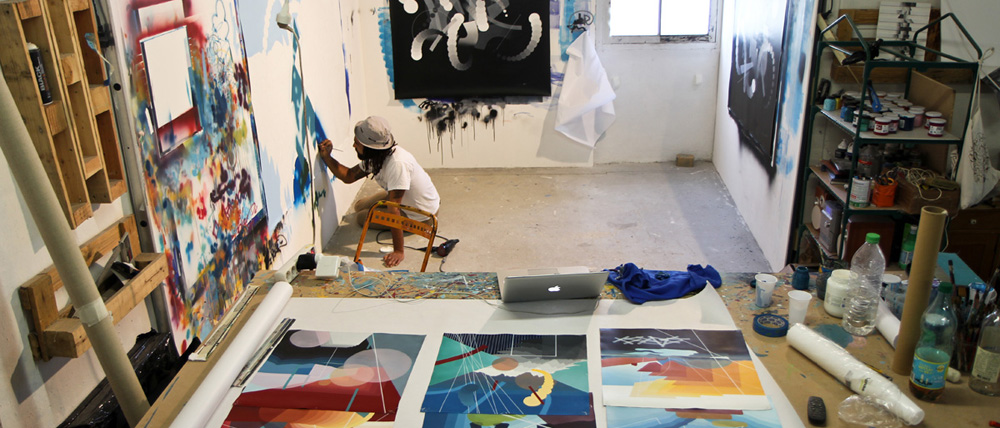 Back from a two-year long escapade, his heart full of memories and his view matured by the diversity of countries traveled, Polar seemed eager to let his hands speak. In his path,  the imperceptible lands from Australia and New Zealand to Colombia trigger in him the intense desire to renew his painting and to translate the variety of feelings encountered.
Drunk with energy, amazed by his journey, he recomposes his memories and give a large place to Nature and the various luxuriant vegetations tenderly observed here and there. His not-very-still-life is reflected in his art and radiates waves of perfect roundness, visual layers of contemporary psychedelia, and distances us from all normed reality.
Allegory of a renaissance both aesthetic and spiritual, Polar transforms the gallery At Down in his own image, a colorful haven of peace, resolutely fulfilled and open to the world.